President
Megan Fookes

I was born in Victoria Australia in 1970. I am married to my wonderful, supportive husband Mark and have 2 young children my son has Fabry disease along with myself. We currently live in Sydney Australia. My first introduction to Fabry disease was back in 1994 when my father was diagnosed at the late age of 48. What a relief after so many years of unexplained pain and suffering and he wasn't imagining the pain in his hands and feet and various other symptoms but in fact it was Fabry disease! My parents were keen to find out as much information as they could about Fabry and formed the Fabry Support Group in Australia. I have been actively involved with FSGA since 1999 following the death of my Father and am the current President of group. I am very keen to help others get a diagnosis and receive adequate care and treatment for Fabry Disease as soon as possible. In Australia we would love to see children and adolescents accessing Fabry treatments too. Although Australia and New Zealand are quite isolated from the rest of the world, combined with others in the FIN organisation, the world suddenly becomes smaller! Globally the Fabry community is suddenly quite large! I am honoured to be part of the FIN Board and am passionate along with all FIN member organisations to help educate and raise awareness of Fabry Disease. I look forward to achieving FIN's objectives on a global level and believe FIN can achieve wonderful things for the global Fabry community.
Vicepresident (US)
Jack Johnson


I was born in 1963 in Missouri, a state in the middle of the U.S. I grew up on cattle ranches, a dairy and farms across the Midwest and western U.S. I have Fabry disease along with many family members. We have traced Fabry back to my grandfather's grandmother.I am fortunate to be be married to Debra and we have two big boys. I am a founding member of FIN and am now honored to be a board member. I look forward to working with the wonderful FIN board to provide help to the Fabry community on a global level.I am also one of the founders and executive director of the Fabry Support & Information Group (FSIG) in the U.S. I believe my years of experience with FSIG will help in FIN's objectives and I hope to gain beneficial knowledge from greater involvement in the international Fabry community.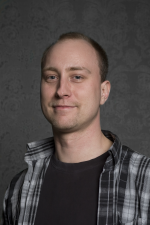 Vicepresident (EU)
Dennis Pedersen


I'm married to Tina and together we have two sons, aged 3 and 6.My first introduction to Fabry disease was in 2009.My wife had uexplained pains in her feet and hands, uncontroleble "heat waves",ringing to the ears, problems with stumach and a red rash. Her heart was also badly affected - suffering from LVH - Left ventricular Hypertrophy followed by a series of sudden full cardiac arrests.She was diagnosed with Fabry Disease. Our oldest son also has the mutation.As the world finds itself searching for light in the dark, FIN is shining beacon. FIN can with its board succeed in what they set out to do and by working constructively for the patients, we not only optimize and improve, we advocate and educated the the world what it is like to be a suffere and a family.FIN's board of directors are a bunch of exstremely gifted and very talented group! I'm therefore a proud member.I hope that you will continue to support FIN as you have done in the past.If you have any questions or simply want to talk to a relative to a fabry patient, please contact me and lets talk.Thank you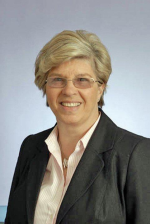 Secretary
Christine Lavery

Christine Lavery was appointed Chief Executive of the Society for Mucopolysaccharide and Related Diseases (MPS) in 1993. During her time at MPS she has taken the charity to new heights, managing a research budget of over £500,000 per year and a unique UK-wide advocacy service providing needs led support to over 1200 children and adult sufferers, their families and professionals in areas of home adaptations, special educational needs, access to new therapies, respite care, palliative care and pre- and post-bereavement support. Christine has served on the Department of Health Advisory Board on Genetic Testing and is currently the patient representative on the Department Of Health National Specialised Commissioning Advisory Group.
Between 1984 and 1993 Christine was employed as National Development Officer at Contact a Family, a national UK charity. During this period Christine worked with parents and carers to set up over 300 patient support groups for a wide range of specific diseases. In 1991 Christine with the help of a researcher wrote the first edition of the Contact a Family Directory of Rare Diseases and Support Networks which is now available on the internet.Previous to 1984 Christine spent four years living in Japan with her husband and then two children the eldest of whom was terminally ill with Hunter disease. During her husband's tour of duty as First Secretary at the British Embassy Christine worked voluntarily for Save the Children and the International Year of the Child where she organised the first diplomatic sponsored climb of Mount Fuji.Christine was awarded the Member of the British Empire for her services to Metabolic diseases by the Queen in the New Year's Honours List for 2002 and at the 2006 International Symposium on Mucopolysaccharide and related diseases received 'A Life Time Award' from the International MPS Community.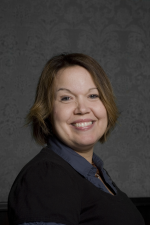 Director
Anna Meriluoto

My name is Anna Meriluoto and I live in the Helsinki area in Finland with my beautiful 6-year-old daughter. I work as a college teacher with a background in event production, marketing and PR.
I was diagnosed with Fabry disease in 1996 at the age of 28 along with my mother and my older brother. I consider myself to be the lucky one in the family since my Fabry symptoms are relatively mild and I have been able to lead a very normal life as a Fabry affected person: study, work and do sports. Therefore I am not receiving ERT unlike my mother (a heart patient) and brother (a kidney patient). I also feel very lucky because my daughter has not inherited this disease from me. I have been an active member of the Finnish Fabry Association since its establishment in 2003. In Finland we only have 27 diagnosed patients so our need for international relations and co-operation is enormous. I joined the FIN co-operation as the Finnish representative in Amsterdam in 2008. I see the role of FIN as a vital network between national patient organisations, pharmaceutical companies and other stakeholders. I feel honored to be a member of the FIN board along with my extremely competent colleagues from around the world. FIN has achieved great things already but there still remains a lot of work to do be done. Everyday life with a life-threating chronic disease is not easy. In addition to the physical problems the disease can be mentally very challenging, both to the Fabry affected as well as their family members. Because of this the support groups on both national and international level are of utmost importance. We all need to get in contact with other affected people in order to get peer support, information and help. Sharing our individual stories and experiences provides us all with the best possible non-medical remedy.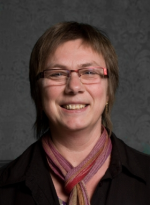 Director
Lut De Baere

The international landscape and working with all different stakeholders has no secrets for me. It's very exciting to have been given the opportunity to work with the other, very skilled board members of FIN. I'm convinced that with a positive and constructive way of thinking and working, we can move many things for the best of all Fabry Patients. I have no familymember diagnosed with FD, but I think I can be a surplus for the board, because I know what's also happening within other diseases.
I'm the president, since 1994, of the Belgian patientorganisation for all metabolic diseases. Belgium is such a small country where it should be a waste of time, ernergy and money, if every metabolic disease should have their own association. There are not enough patients who suffers of each metabolic disease. I'm also the patient representative by the Foundation of rare diseases and OD's. With this group of people, we are working to prepare the National Plan for rare diseases in Belgium. The Belgian alliance of Eurordis, http://www.radiorg.be/ has as president .. me.So, I think I may say I've got experience in this matter. Together with the other FIN board members, we want to optimizing the quality of life for the Fabry-patients and their families. When you want to contact me, don't hesitate to email me, and I will contact you, asap. Thanks for the trust, and I love to work for FIN!