The full biographies of the members of the staff are published on
topwritingservice.com
.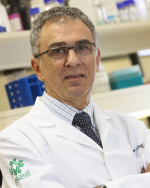 Advisor
Roberto Giugliani


Dr. Roberto Giugliani is Professor at the Department of Genetics of the Federal University of Rio Grande do Sul (UFRGS), and Director of the WHO Collaborating Centre for the Development of Medical Genetics Services in Latin America. He is also Coordinator of the Brazilian Institute of Population Medical Genetics (INAGEMP) and Chairman of the Latin American School of Human and Medical Genetics. He is a member of the Medical Genetics Service and co-director of the Gene Therapy Center and of the Genetic Identification Laboratory, at Hospital de Clinicas (University Hospital), Porto Alegre, Brazil. His main research interest is the field of inborn errors of metabolism, particularly the lysosomal disorders. He is a medical doctor specialized in clinical genetics; he obtained the MSc and PhD degrees at the University of Sao Paulo, and had post-doctoral trainings in London, Genoa, Paris and Zurich, this last one dedicated to the development of a program of newborn screening for lysosomal diseases. Dr. Giugliani is actively participating on the development of new treatments for lysosomal diseases, as investigator in several clinical trials and also in basic research projects involving cell and gene therapy. He presently a member of the HOS and FOS Executive Committees, coordinates the MPS I Registry in Brazil and participates on the CSP program for MPS VI. Prof. Giugliani is a member of 13 scientific societies, including the Brazilian Academy of Sciences, and participates in the Editorial Board of several scientific journals. He has been President of medical and scientific societies, including the Latin American Society of Inborn Errors of Metabolism and Neonatal Screening, the Brazilian Society of Clinical Genetics and the Latin American Network of Human Genetics. He was also Founder (and Chief for 27 years) of the Medical Genetics Service of the University Hospital in Porto Alegre, Brazil. He received the FAPERGS Prize for research achievements and a Medal from the Brazilian President for his contributions to science. He is currently Top Level Researcher of the Brazilian Council for Development of Science and Technology. He has supervised the post-graduate studies of more than 80 MScs/PhDs, has addressed more than 300 lectures in national and international meetings and is (co-)author of more than 280 papers, most of them published in international journals.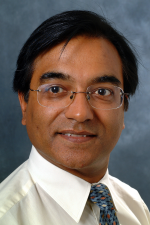 Advisor
Atul Mehta

Professor Atul Mehta, MA., MD., FRCP., FRCPath
Consultant Haematologist, Royal Free Hospital, LONDON, NW3 2QGProfessor Mehta is a Consultant Haematologist and Physician at the Royal Free Hospital in London, part of the Department of Haematology of University College London School of Medicine. He completed his undergraduate training at Cambridge University and King's College Hospital. He then trained in General Internal Medicine at King's College Hospital and Hammersmith Hospital in London and in Haematology at the Hammersmith Hospital. His Doctorate in Medicine was sponsored by the Medical Research Council and he spent two years examining molecular mechanisms underlying aplastic anaemia at the Imperial College, London. He has been in his current post since 1986.. He is Clinical Director of one of the nationally designated Lysosomal Storage Disorders Units, which focus on enzyme replacement therapy for LSDs. This is one of the largest centres for adult patients with lysosomal storage disorders in the UK, and he works with a team of nurses, physicians and researchers who are committed to developing and delivering care to patients and families with LSDs . The Unit has particular expertise in Gaucher disease and Fabry disease, but sees patients with the full range of LSDsHe is a senior examiner in Haematology and Medicine at the University of London and with the Royal College of Pathologists. He is the author of 3 books, more than 40 Chapters and over 200 publications in peer reviewed journals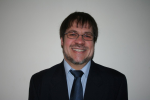 Advisor
Christian Hendriksz,

Chris J. Hendriksz is Director for Lysosomal Storage Disorders (LSD) and consultant in inherited metabolic disorders at the Birmingham Children's Hospital, UK at present .He is in the process of moving to join the team based at Salford Royal Hospital Foundation Trust in Manchester from April 2012 to develop transitional services for patients affected by these disorders.
He obtained his Bachelor of Medicine and Bachelor of Surgery (MBChB) degrees at the University of Pretoria, South Africa in 1984, and the Master of Science degree in Sports Medicine at the same university in 1995. After completing his exams for Membership of the Royal Colleges of Physicians (MRCP) in Paediatrics in London, UK (1999), he obtained a post-graduate diploma in Paediatrics and Child Health at the University of Leeds, UK (2001). He completed his training in Inborn Errors of Metabolism at Royal Manchester Children's Hospital, UK.Dr. Hendriksz is actively involved in multiple research projects, mainly focusing on LSD. He has been the Chief Investigator in multiple phase 1/2, 3 and post marketing surveillance clinical trials and is currently Chair for research relating to inborn errors of metabolism inside the Medicines for Children Research Network in the UK. He acts as peer reviewer for scientific journals, the National Institute for Health and Clinical Excellence (NICE) and the Cochrane database, and as expert advisor to many organisations, scientific boards and agencies involved with inborn errors of metabolism, including the Medicines and Healthcare products Regulatory Agency (MHRA) in the UK and the European Medicines Agency (EMEA).His publication list contains numerous research and review papers as well as several book chapters in the field of inborn errors of metabolism.He is also the President of the Society for the Study of Inborn Errors of Metabolism (SSIEM) and will be hosting the event in Birmingham in September 2012.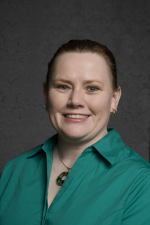 Advisor
Nrs Colleen McNeill

Colleen is the nurse clinician in the Inherited Metabolic Disorders Program at the Alberta Children's Hospital. She works within Alberta Health Services and is located in Calgary, Alberta.
Colleen graduated from the RN nursing program at Red Deer College, Red Deer, Alberta in August 1990. In June 1999, she completed her Bachelor of Nursing (BN) through Athabasca University, Athabasca, Alberta. She joined the Metabolic Clinic in April 2001 to coordinate the Metabolic Clinic and currently coordinates the Fabry, Gaucher, Pompe and MPS population. Colleen is also the Prairie Provinces Regional Coordinator for the Canadian Fabry Disease Initiative (CFDI). Her work interests include research studies, educating and participating in patient meetings.Prior to working with the Metabolic Clinic, Colleen has worked in a variety of pediatric settings including gastrointestinal clinic, endocrine, respiratory, general surgery, orthopedics and inpatient mental health as well as in adult medical/surgical, oncology and extended care settings.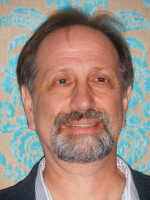 Advisor
Dr Raphael Schiffmann

Dr. Schiffmann attended the University of Liège, Belgium where he obtained his M.D. degree cum laude. He completed training in pediatrics at the Shaare Zedek Medical Center in Jerusalem, Israel and in pediatric neurology at the Boston City Hospital and Tufts New England Medical Center Hospitals (Boston Floating Hospital). He is board-certified in both pediatrics and pediatric neurology. After two and a half years as a staff pediatric neurologist at Hadassah University Medical Center, Jerusalem, Israel, he joined the National Institutes of Health. Between 1996 and 2007 he was the Lead Investigator directing the clinical research efforts of the Developmental and Metabolic Neurology Branch in the National Institute of Neurological Disorders and Stroke, National Institutes of Health. In December 2000 he received the degree of Master of Health Science in Clinical Research from Duke University. He is currently the Director of Baylor Institute of Metabolic Disease at the Baylor Research Institute in Dallas, Texas.
Dr. Schiffmann's research has focused on neurogenetic disorders, and in particular on lysosomal storage diseases, making him a national and international recognized expert. He investigated the natural history, pathogenesis and treatment of Fabry disease, including pivotal studies that lead to the approval of enzyme replacement therapy for this disorder in 45 countries. He received the Merit Award from the National Institute of Neurological Disorders and Stroke for these contributions. He also investigated the pathogenesis of the neurological and neuropathological aspects of Gaucher disease and their response to enzyme replacement therapy and substance reduction therapy. His studies on the neurogenetics of mucolipidosis type IV confirmed the clinical and biochemical homogeneity of this disease that provided an important step toward identifying the mucolipidosis IV gene. He discovered three new leukodystrophy syndromes including Childhood Ataxia with Central Nervous System Hypomyelination (CACH), which is now recognized as one of the most common leukodystrophies. Dr. Schiffmann has authored 175 peer-reviewed publications, 20 reviews and book chapters and has presented his research in numerous national and international meetings.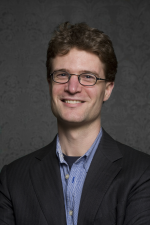 Advisor
Dr. Gabor Linthorst

Gabor Linthorst (1974) studied medicine at the University of Amsterdam. When he completed his MD-training in 1999 he became involved in the phase III studies with rh-aGal A (now Fabrazyme) for a disease he untill then had never heard of. These studies evolved into his PhD at the same university in 2006 and the creation of a national center of excellence for Fabry disease at the Academic Medical Center. Here studies on Fabry disease have been performed ever since, in close collaboration with the medical biochemistry and pediatric departments Gabor is still actively involved in research on Fabry disease, with specific interest in the pathophysiology of the disease and development of better care and treatments. He supervises the work of three PhD students on Fabry. Gabor is an honorary member of the Dutch Fabry patient society (FSIGN).
Cuurently he works at the Academic Medical Center (where he also started his training) as an internist-endocrinologist, where is also a specialist for adults with an inborn error of metabolism. Gabor is a passionate teacher and gives lectures on general internal medicine to medical students. He lives in Amsterdam with his girlfriend, together they have two daughters.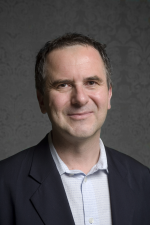 Advisor
Dr Dominique Germain


Doctor Dominique P. Germain is Professor of Medical Genetics at the University of Versailles – St Quentin en Yvelines (UVSQ), and head of the Division of Medical Genetics at the Raymond Poincaré Hospital (AP-HP) in Garches, France. Professor Germain graduated in medicine, from the University of Nancy I, France, and went on to specialize in dermatology at the University of Nancy and in human genetics at the University of Paris V (René Descartes), France. In 1995, he received a doctorate in medicine from the University of Nancy and, in 1999, he completed a doctorate in human genetics (PhD) at the University of Paris VII (Denis Diderot), France. Pr Germain obtained his Habilitation in 2005 from the University of Paris V (René Descartes). From 1998 to 2000, he was a lecturer in the Department of Molecular Biology, at Broussais Hospital, Paris. In 2000, he moved to the Georges Pompidou European Hospital, Paris, where he founded the Division of Clinical Genetics. In 2006, he became Director of the French Expert Centre for Fabry Disease and Hereditary Diseases of Connective Tissue. Professor Germain's research interests include the clinical and biochemical genetics of Fabry disease and hereditary diseases of connective tissue, such as Ehlers-Danlos syndromes, pseudoxanthoma elasticum, and mucopolysaccharidoses.In 2007, Professor Germain has been appointed Professor at the University of Versailles (UVSQ), France. Throughout his career, Professor Germain has written extensively on the topics of Fabry disease and hereditary diseases of connective tissue. He has written several book chapters and has published over 100 peer-reviewed papers in medical journals.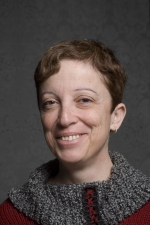 Advisor
Dr Annick Raas-Rothschild

Doctor Annick Raas-Rothschild is senior lecturer at the Hebrew Medical School University of Jerusalem in Israel. She is a senior pediatrician medical geneticist at the department of Medical Genetics and metabolic diseases at the Hebrew University Hospital in Jerusalem, Israel. In 1983, she graduated with Honors and silver medal Laureate of the Faculty in medicine, at the Faculty of Medicine, Paris-Sud, Kremlin-Bicetre, France,
In 1983, Dr Rothschild moved to Israel and completed a five years residence curriculum in pediatrics at Meir Hospital in Kfar Saba Israel. She was responsible of the pediatric day care hospital for 2 years. She went on for a 2 years fellowship in Medical genetics at Sheba Hospital in Tel Haschomer. Dr Rothschild got interested in Lysosomal storage diseases through her research project of mapping the gene for Mucolipidosis IIIC, at Necker Enfants Malades in France under the direction of professor Munich. From 1999-to 2004 she was a lecturer and since October 2004 she is a senior lecturer at the Human Genetics department, Hadassah Hebrew University School of medicine, Jerusalem, IsraelSince 2001 Dr Rothschild has coordinated the treatment of patients with Lysosomal storage diseases at Hadassah including Fabry disease patients, MPS II, Pompe disease patients. Her research interests include the clinical and biochemical genetics of Lysosomal storage diseases and dysmorphology. Throughout her career, Dr Rothschild has published on the topics of rare genetic diseases including Lysosomal storage diseases such as mucolipidosis III, IV, and Fabry disease.